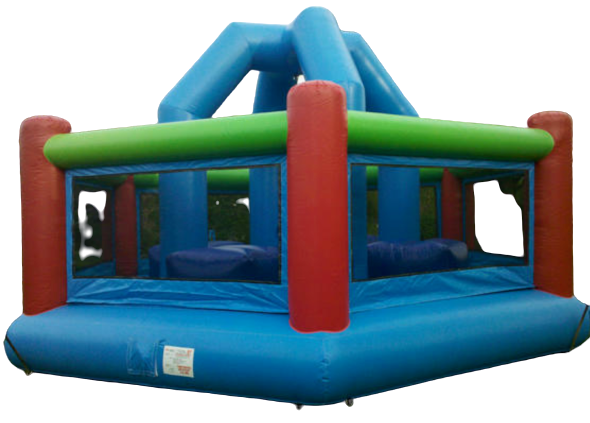 Wrecking Ball









Wrecking Ball
Here's a new one - and it's coming out of the gate in a hurry! The Wrecking Ball unit is one of our most popular here at The Inflatable Fun Co., and for good reason. It's a freaking Wrecking Ball theme inflatable unit! Does it get any cooler than this?! (Note: the Rock n Roll Joust Arena does come close).
Here's how it works: up to four players climb to the top of their own inflated pads. At that momentous occasion, one of those lucky four grabs the wrecking ball and gives it a hearty swing, with the intention of knocking another player down. Don't worry - it's all completely and totally safe fun, with inflatable surroundings and tough, durable vinyl construction for hours and hours of interactive good times.
As with all of our units, the Wrecking Ball is routinely inspected to ensure a top-notch experience by you and yours. It's set up for proper use by a talented staff who are always patient and helpful with customers. We're able to help you plan the best! Call The Inflatable Fun Co. today, and make the Wrecking Ball unit all yours!
Who comes in like a wrecking ball at your event? That's a mighty fine question, and one that The Inflatable Fun Co. is ready to help you answer.
We offer concessions, too - so don't let that slip your mind. The Inflatable Fun Co. offers a lot more than just inflatable fun, so don't think your party plans are done before you get in touch.
The Inflatable Fun Co. has all the latest and greatest party accessories and fun you'll need, and that includes Human Fly / Velcro Wall, 3-in-1 Sports Blast and the Batter Up T-ball Challenge. Let us know which questions you have, and we will be happy to help. It's time to get started!
https://youtu.be/5szC8lwN1R4 - video

https://www.youtube.com/edit?o=U&video_id=lOaYQifuQOE